Regular price
$79.97 USD
Sale price
$39.99 USD
Unit price
per
Naturally

Improve

Your

Sleep

& Reduce

Stress
Simply by holding it in your hand, the Chill Pill quickly relieves symptoms of anxiety and insomnia. This revolutionary new drug-free method is safe, has zero side effects, and is proven to be effective for people of all ages.
Quiet Your

Mind

& Calm Your

Body
The Chill Pill is safe, non-invasive, easy to use, and can be taken with you everywhere you go.
How It Works
It sounds unbelievable:
By holding the

Chill Pill

in your hand, you can quickly enjoy

better sleep

and

reduce stress

.
But it's true – and we have the actual user stories to prove it!
It's all thanks to our breakthrough signal pattern, which sends gentle stimulation from your hand to your brain that tells your nervous system to relax. This method is 100% safe and natural… and now, thanks to the Chill Pill, you finally have an affordable handheld version you can take anywhere!
Calm

Yourself Down –

Anytime

,

Anywhere
Carrying a Chill Pill is like having a warm hug in your pocket that you can discreetly turn to whenever you need a bit of comfort and calm.
The best part is that it can be customized to fit your personal needs. Simply adjust the frequency settings to calm yourself in any situation.
With the Chill Pill, you will always have the support you need!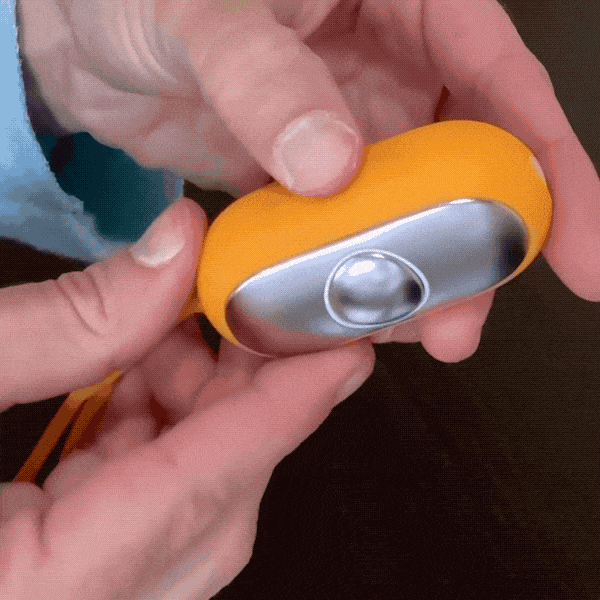 Fall

Asleep Faster

& Enjoy Better

Quality Sleep
The Chill Pill helps you get to sleep fast – without the need for drugs!
Simply hold the Chill Pill in your hand as you go to bed and the gentle rhythm trains your brain and body to calm down.
Not only does the Chill Pill help you fall asleep faster, but it can also improve the quality of your sleep!
The Chill Pill Is Easy To Use
People of all ages achieve great results using the Chill Pill.
Step 1: Turn it on
Step 2: Adjust the frequency 
Step 3: Find Your Grip
The Chill Pill Is So Discreet, Nobody Will Know You're Using It
View full details
This device really helps with my panic attacks. I used to get weird panic attacks when i used to sit in any rollercoaster or any ride but with this massager i. Can control myself way better and it helps me calm down.
Absolutely magical. Before i could not sleep for hours but with this device i can sleep in minutes. I have little bit of science background and i can understand the reason behind it. Basically this device sends EMS Micro pulses and that is the trick. Whatever the reason be , i can have great sleep without any anxiety or panics.
This machine is the biggest stress reliever for me. I keep it with me all the time on my bag. It helps me manage my anxiety. Love it. Thanks
I use this device all the time. I am always scared and in panic but this device help me reduce my anxiety and makes me feel calm. A must have device for your mental health.
I love this machine. It helps me calm down and no more struggle to sleep. Brilliant innovation.